Type of partner
OTA
Company size
35 employees
Location
Europe
Product sold
Koala Flex
Website
ulysse.com
Ulysse x Koala :
Looking back on a year of collaboration
Since 2018, Ulysses has been simplifying the airline booking experience by offering the best flight options, on a clear interface, with no ads and no hidden fees.
With the will to bring serenity to travelers, the startup works with more than 450 airlines. The quality and responsiveness of its customer service have earned it the highest Trustpilot rating in the flight search site category (4.9/5) in 2021.
Challenge
Restore user confidence in airline ticket booking

Offer a cancellation service that matches their customer service

Differentiate themselves from their competitors
Historically working with a traditional insurer, the customer experience offered by their partner did not match Ulysse' mission to simplify ticket booking.
With the advent of COVID, a new challenge has emerged: reassuring travelers to re-book their tickets without waiting until the very last minute.
That's why Ulysse turned to Koala to design a cancellation service that reflects the quality of their customer service and provides the necessary confidence to their users.
Solution
Koala and Ulysse have designed the "No Reason Cancellation" product to allow travelers to cancel their reservation without any reason or justification up to 2 days before the departure date.
Ulysse's customers receive an 80% refund by subscribing to this service.
The big plus: the entire refund process is 100% online. In 3 just three clicks, any Ulysse's customer can decide to cancel their tickets from their customer area and get a refund within 3 business days directly on their bank account. "An optimal customer experience."
Koala Flex has helped us to streamline our customer refunding in case of cancellations, as the whole process is automated. This allows us to focus on the essential: accompanying travellers throughout their journey.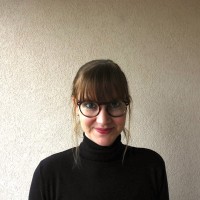 Maria
Captain of Customer Service @Ulysse
Outcomes
In the space of one year, Koala Flex has become a must-have for Ulysse users, with 22% of travelers adding the product to their shopping cart, protecting €700,000 worth of tickets.
Average conversion rate of 22%.

Taux de satisfaction client : 95%
Since 2020, travellers have been asking for more flexibility. This is what we have been able to offer them thanks to Koala and the co-design of the "cancellation without reason" product. This has allowed us to simplify the travel booking experience.