Working with Koala means ensuring that your customers are well looked after when problems arise.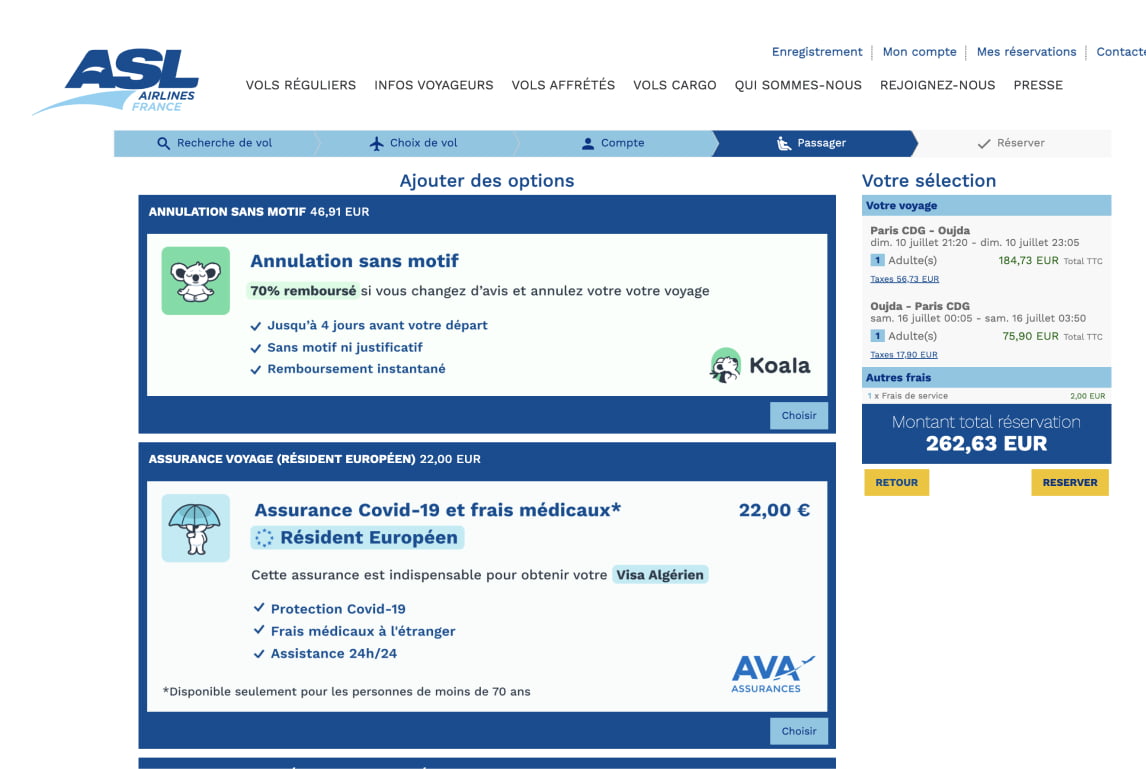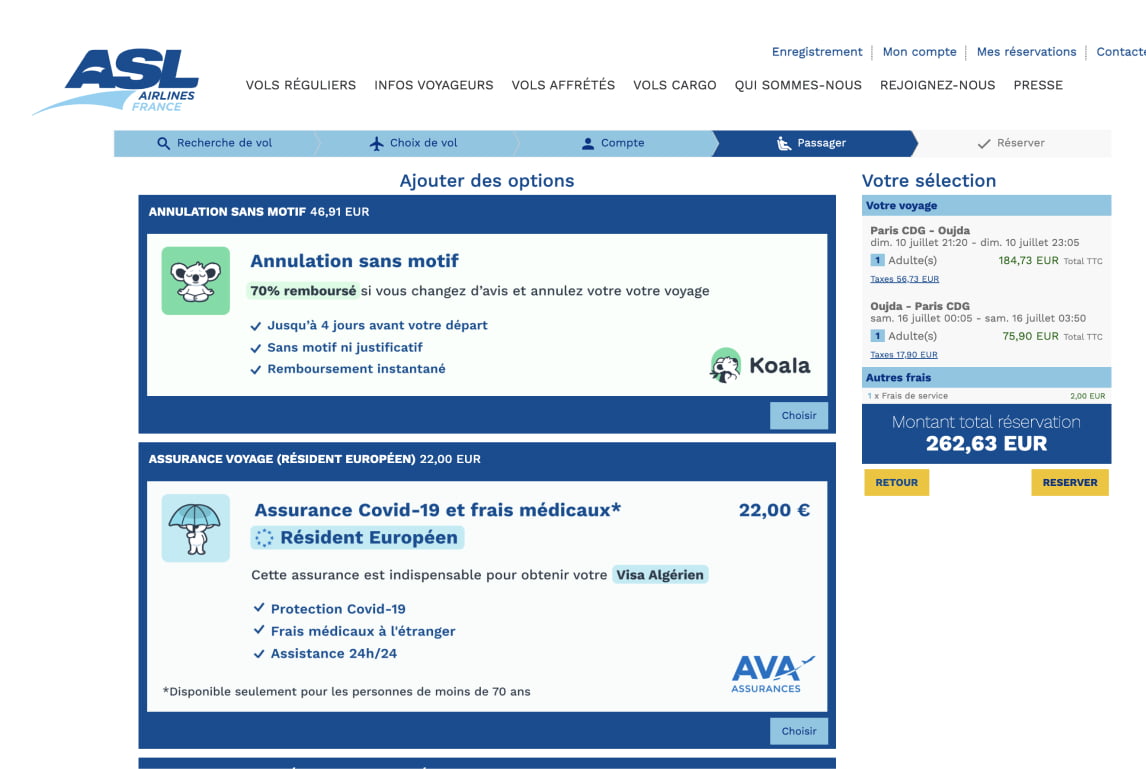 Working with Koala means ensuring that your customers are well looked after when problems arise.
Type of partner
Airline
Company size
360 employees
Location
France
Product sold
Koala Flex Koala Flight Disruption Koala Comprehensive
Website
aslairlines.fr
ASL x Koala :
Two years of collaboration
ASL Airlines France est une compagnie aérienne appartenant au groupe irlandais : ASL Aviation Holdings. Ce groupe détient notamment 6 compagnies aériennes basées principalement en Europe.
La filiale ASL Airlines France est basée à l'aéroport de Roissy-CDG. Cette compagnie fait voyager plus de 1 000 000 passagers par an en France mais aussi vers les pays d'Afrique du Nord tels que la Tunisie, le Maroc ou encore l'Algérie.
Challenge
Have a single insurance partner that meets the airline's needs

Improve the customer experience in the event of a flight delay or cancellation

Reduce the number of complaints to be handled by the customer service
In partnership with a traditional insurer, ASL did not offer travel insurance via its own purchase tunnel due to technical complexity. Travellers had to take out insurance on a dedicated platform. This configuration required additional steps that discouraged travelers from protecting their trip.
Another important challenge for the airline was how to offer a solution to their customers in case of cancelled or delayed flights, while relieving the burden on customer service.
In May 2020, ASL contacted Koala to address these issues and provide an optimal experience for customers looking to protect their travel.
Solution
From the outset, Koala has developed a fully automated insurance policy to deal with the inconvenience caused by the cancellation or delay of a flight.
By subscribing to this insurance, ASL customers benefit from an instant compensation up to 400€ in case of flight cancellation or delay of more than 3 hours. And this, without having to provide any proof.
The big plus:
Insurance is available at the time of ticket purchase
Thanks to real-time flight tracking, there's no need to wait hours on the phone to receive compensation. Koala takes care of everything proactively!
We have been able to build tailor-made products that meet the needs of our customers. Thanks to Koala, we have reduced the number of interactions with our customers thanks to a short refund period and simple procedures. Precious time saved!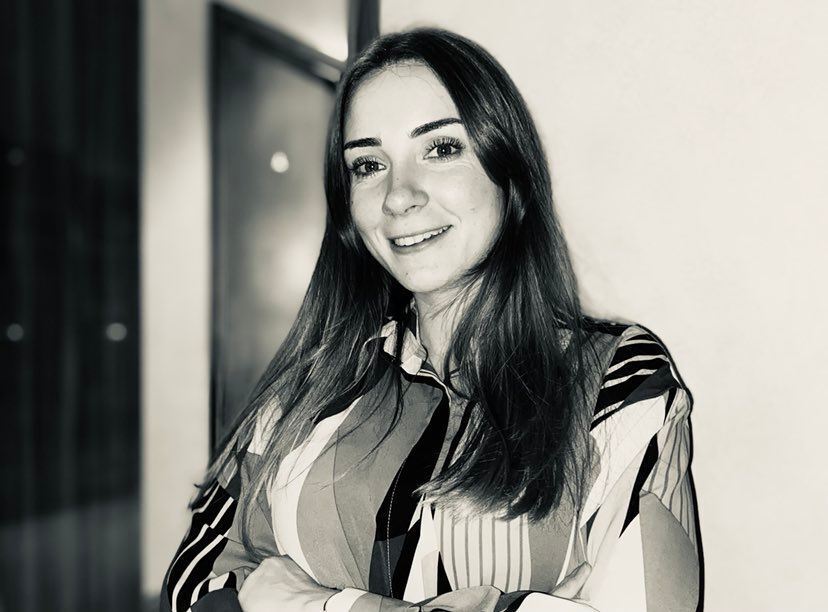 Ludivine Cordier
Sales Assistant & Marketing @ASL
Outcomes
En l'espace d'un an, ASL et Koala ont mis en place 4 produits qui répondent à différents besoins :
L'annulation sans justificatif et sans motif qui permet d'annuler son billet en toutes circonstances et obtenir un remboursement de 70%.
L'assurance Vol perturbé, en cas d'annulation et retard de vol.
et enfin L'assurance Covid-19 et frais médicaux pour les résidents Européens et non-Européens.
La mise en place d'assurances entièrement automatisée a permit au support client de se concentrer sur des requêtes clients à forte valeurs ajoutée et fournir un service de meilleur qualité.
4 products offered to date

Average time to obtain compensation: 1 minute

Integration of a customized technical solution in the purchase tunnel
Working with Koala means ensuring that your customers are well looked after when problems arise.