Generate additional revenue
This product provides €28 per booking on average.
Offer worldwide protection
Benefit from a coverage regardless of the destination*.
Simply integrate comprehensive travel insurance
No need to mobilize your teams to create manually insurance contracts, we take care of everything.
We're a tech
enabler


for traditional insurance
To meet all your travel insurance needs, we offer traditional travel insurance products that provide coverage in case of unexpected expenses abroad.
We have selected top-performing insurers specialized in such insurance. They take care of the operations and we take care of the integration.
Why Koala
Comprehensive ?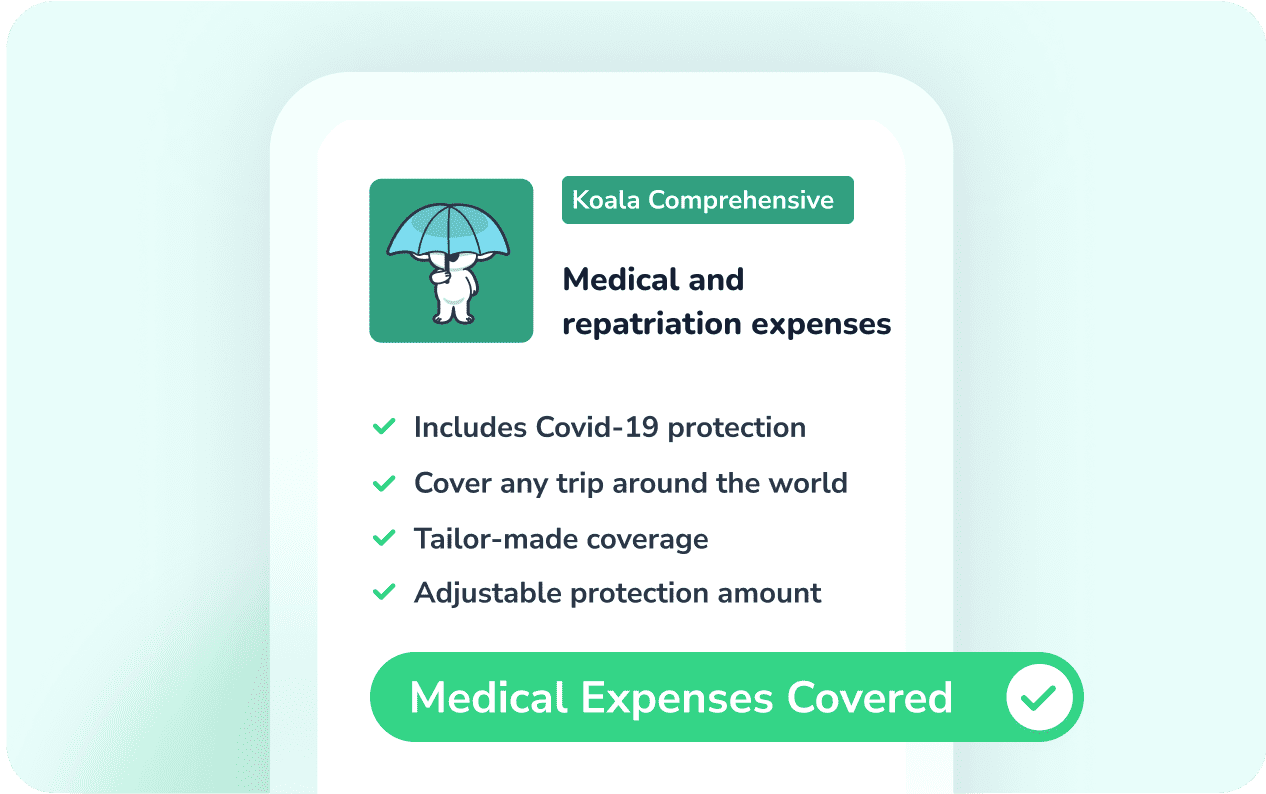 A tailor made product
Depending on the needs of your customers, we can create the product of your dreams. Change the amount of coverage, add or remove protection, adapt the protection to destinations… everything is possible!
Koala Comprehensive is already available in more than 10+ languages.
An essential insurance
Offering Koala Comprehensive can be very useful for your customer in countries where medical costs are very high.
This insurance is mandatory in 40 countries to obtain a visa or to meet health standards.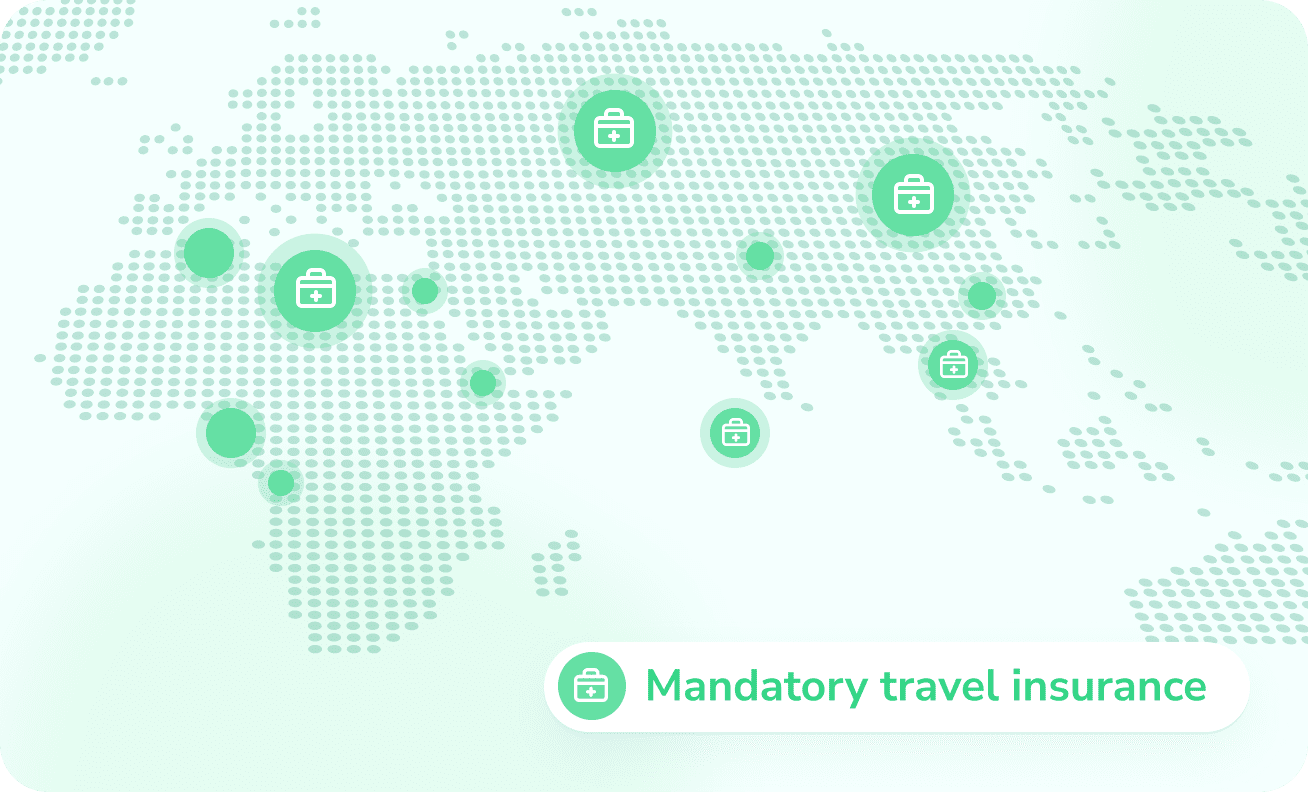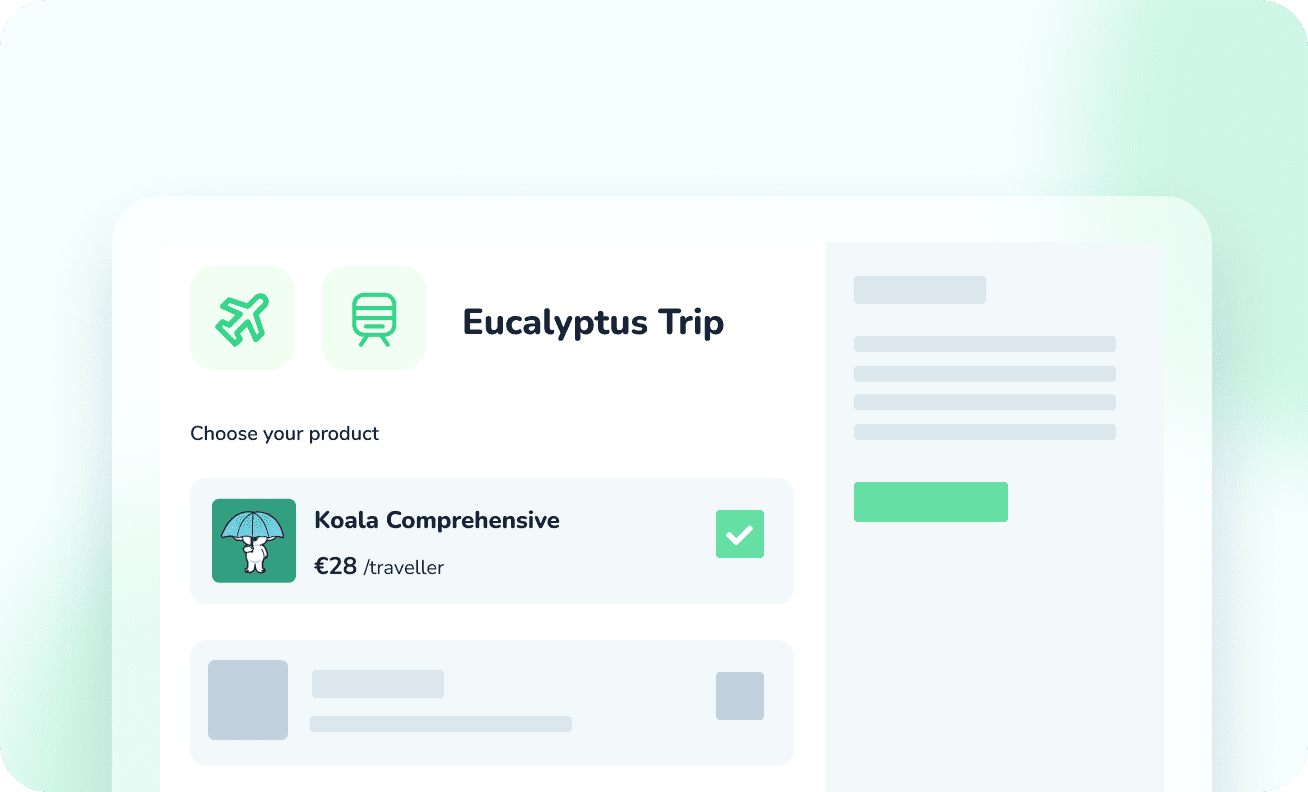 Flexible & fast integration
The product can be integrated into your ecosystem in less than a week for free.
We help you with designing an optimized interface to obtain the best conversion rate. All in line with your brand image.
We can offer the best protection to travelers. We can protect your customers in case of :
Lost, stolen or damaged luggages
Medical Expenses
(incl. Hospitalization)