Generate additional revenue
This product provides €25 per booking on average.
Offer peace of mind
No proof is required in case of unexpected transport disruptions. Your customer can travel without stress.
Remove frustration
Delight your customers with our proactive service. Thanks to real-time transport tracking, refunds are made instantly.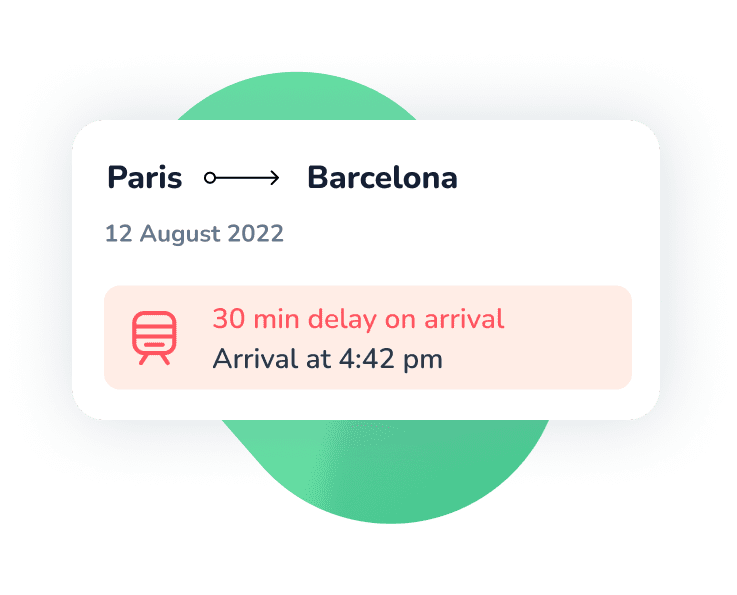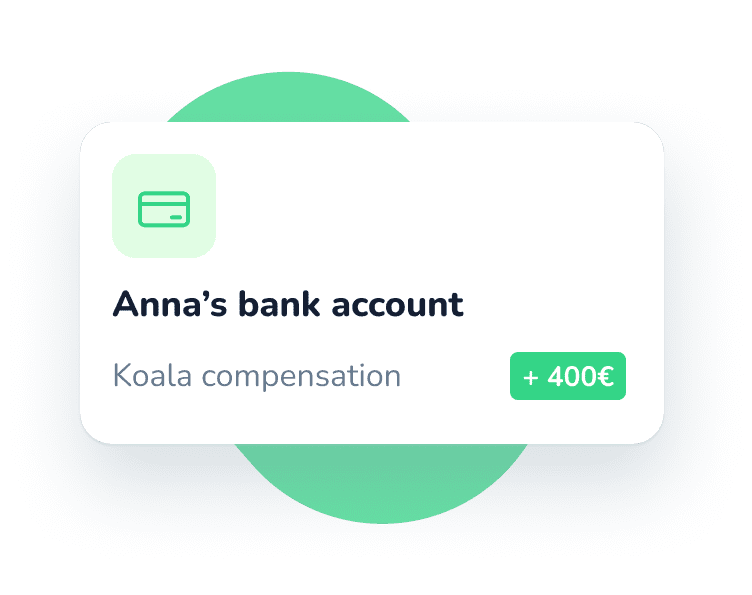 1. Your client have a trip disruption
Flights, trains, bus delayed or cancelled.
2. We track the transport in real-time
Thanks to our technology, we can be proactive with your customer.
3. Compensation is sent instantly
The compensation can be sent directly by Koala or by you (in cash or in voucher).
Why Koala
Trip Disruption ?
Why Koala
Trip Disruption ?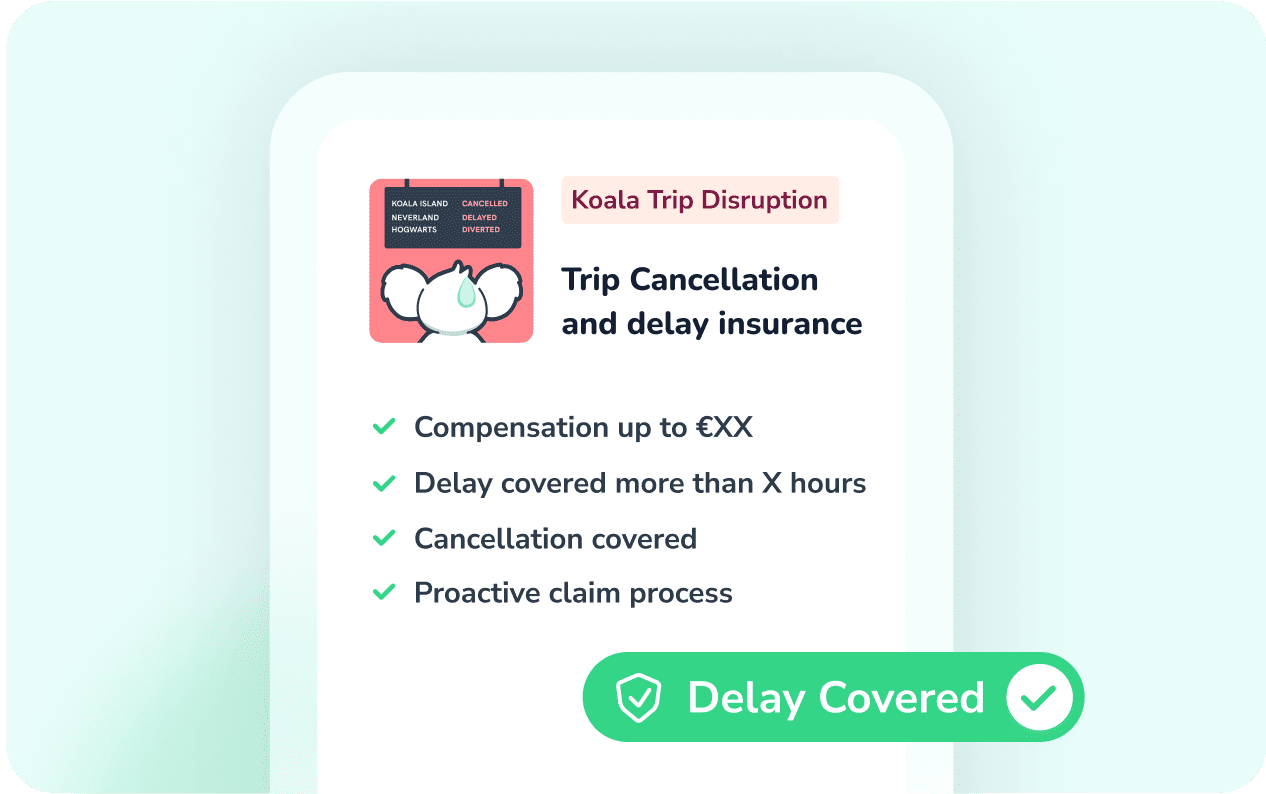 A fully customisable product
Based on your needs, we build your unique "Trip Disruption" product. This product is fully customizable: you can define the type of disruption, the delay time and the amount of compensation.
Flights, trains, buses, ferries, Koala Trip Disruption is adaptable to any type of transport.
An automated & proactive product
By tracking changes in transport status, we can notify customers in real-time.
Your customer receives their compensation instantly into their bank account, without the need to contact your customer service.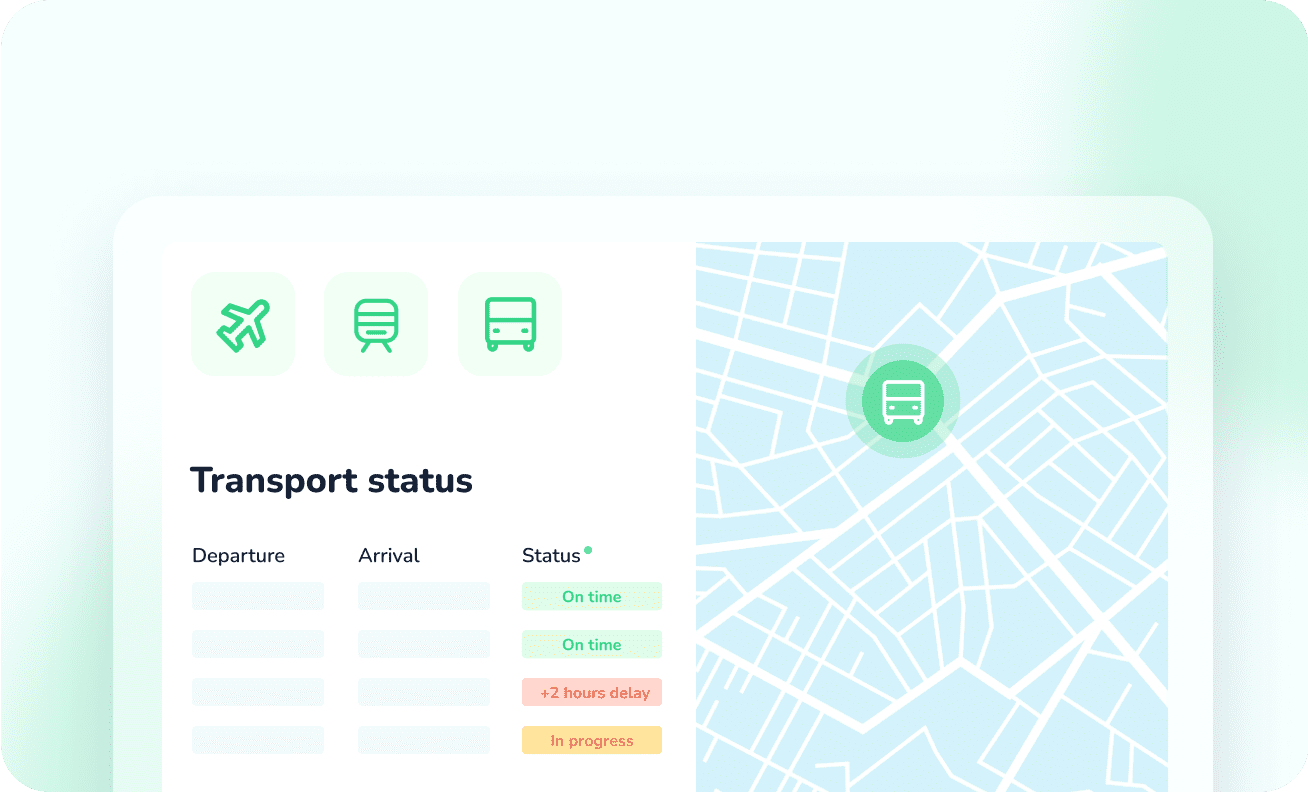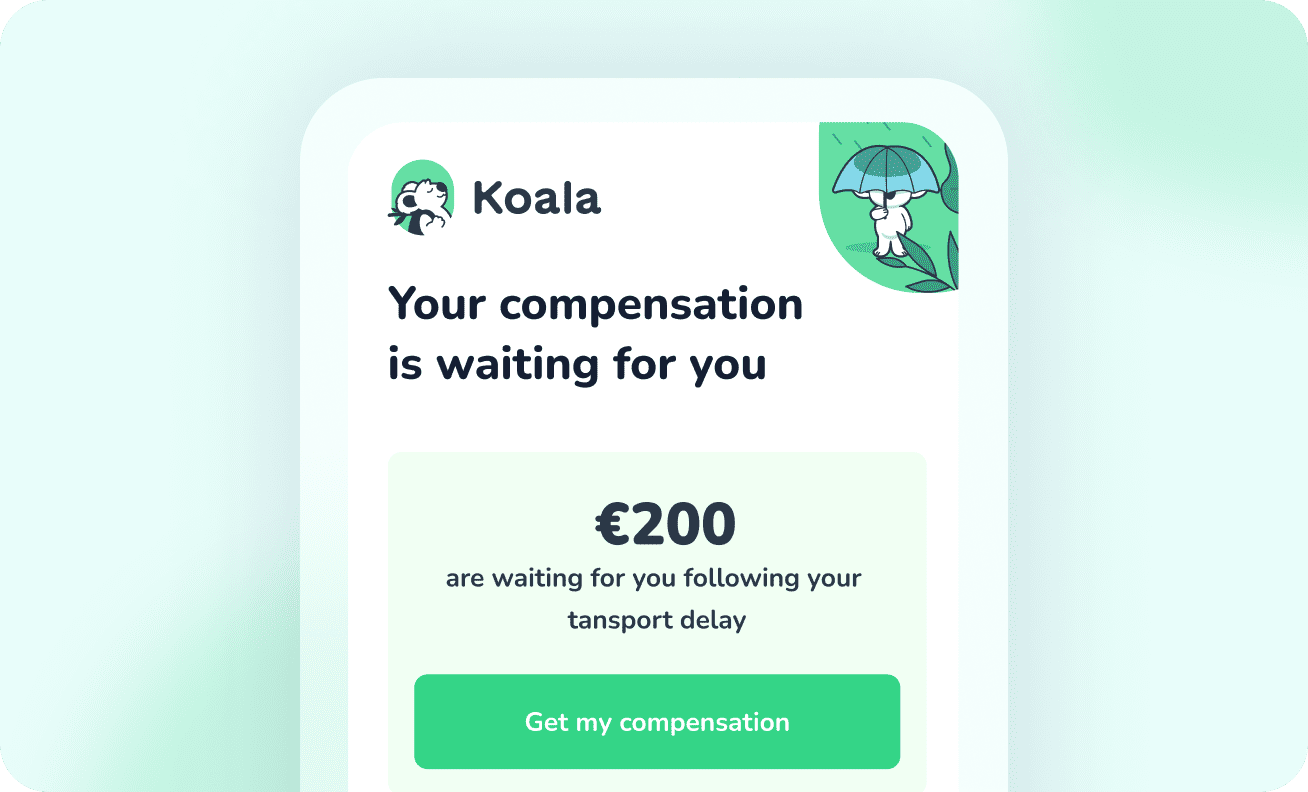 Delighted travellers
We have one goal: to ensure that 100% of eligible customers are compensated.
Our big plus: no proof is needed to obtain compensation.
Flexible & fast integration
The product can be integrated into your ecosystem in less than a week for free.
The product can be easily implemented in your ecosystem while fitting your brand image.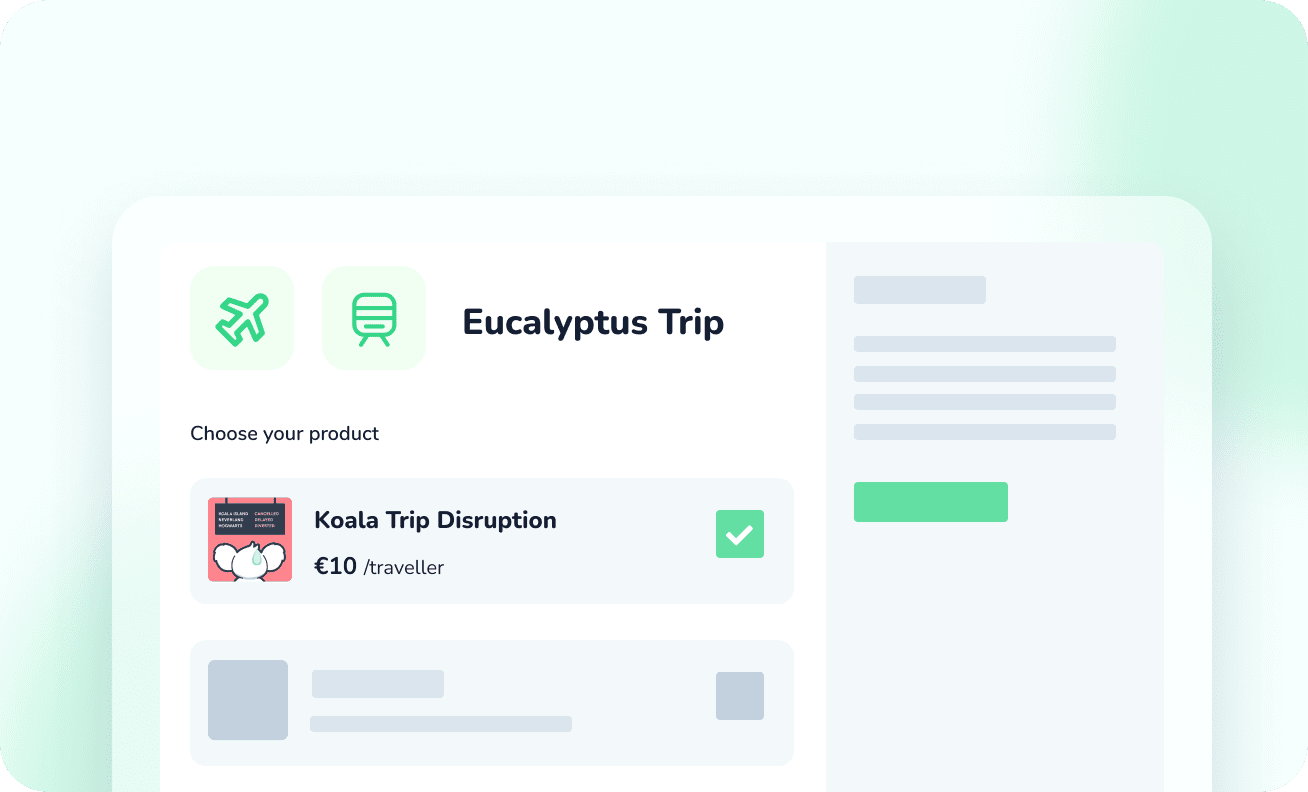 Our products are designed to offer the best protection to travelers. We will protect your customers even in case of :
Technical problem with the vehicle